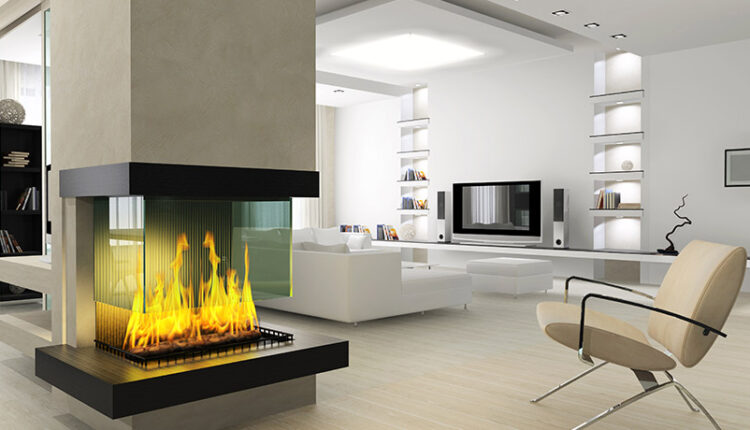 The Pros and Cons of Different Types of Fireplaces
When we think of a fireplace, we associate it with love, romance, and warmth. But are fireplaces good for you in the long run? The right type of fireplace could cause no harm, but there are those that cause more harm than good. Here is a list of some common fireplaces, and their advantages and disadvantages.

W
ood-burning fireplaces
One of the oldest types of fireplace, and very aesthetic, the wood-burning fireplace oozes tradition and old-world charm. The smell and crackling sound of a warm wood fire on a cold night – there is nothing quite like it.

However, there is the requirement of storing space for the logs. It's difficult to maintain the fireplace. Burning wood spits out embers, which means a safety mesh is required. Finally, they are not the warmest option.
Gas fireplaces
A modern take on the traditional fireplace, a gas fireplace makes use of ceramic logs that have the appearance of real logs. It only requires the push of a button to get it started or turned off. A gas fireplace emits more heat than a wood-burning fireplace. Also, there is no requirement for a chimney.

The disadvantage of gas fireplaces is that they can produce carbon monoxide. So, carbon monoxide detectors must be installed with a gas fireplace.

Bioethanol fireplaces
These fireplaces are the latest addition to fireplace technology. They require no venting and can be used almost anywhere in a home. They produce a substantial amount of heat that is not lost through a chimney, like in the case of a wood fireplace. They are great for smoke-controlled zones as well.

Bioethanol fireplaces are very easy to use. The best part – bioethanol fireplaces do not emit carbon monoxide. Newer bioethanol fireplaces can be ignited via a touchscreen panel remote control and even a smartphone app.

Like all types of fireplaces, these too require safety knowledge on the part of the user. Ensure you read the manufacturer's safety manual several times to stay safe always.