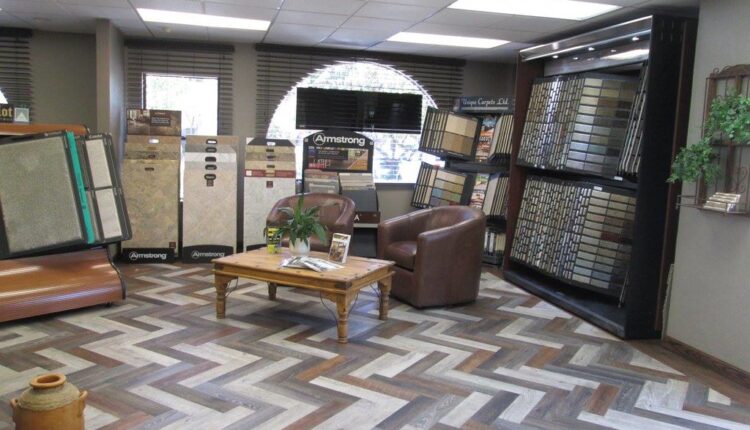 How Herringbone Pattern Floors Have Inspired The Wallpaper Industry
Herringbone pattern is characterised by similarly sized rectangles which are arranged in a zig-zag pattern for a staggered look. The end of one tile or plank meets the other on the side to create an ultra-elegant design which has been ruling the flooring sector and has recently marked its foray into the wallpaper industry. Herringbone patterns can amp up your interiors whether you opt for simple ones with thin lines or the complicated mosaics to create a visual illusion.
With regards to commercial vinyl flooring Melbourne locals have also incorporated the herringbone pattern because they combine smoothly and eloquently.
Herringbone Floors
The herringbone flooring was initially used in Baroque-eras Europe during the 17th century. It draws the nomenclature from the resemblance to the herring fish skeleton. The herringbone pattern was commonly used during the Roman Empire in paving roads so that people could move around with greater efficiency. It can curate a charming look on being used as a flooring option in spaces like kitchen or the living room as a charming alternative to traditional tiles as it infuses a classy touch to the décor.
Herringbone Wallpaper Trends
The peel and stick wallpapers in Herringbone pattern can help you create modern yet iconic home décor over a coffee break. You can select amongst multiple approaches ranging from monochrome to colourful and even abstract brush stroke style. While the larger prints can work magic on creating a bold accent wall, the small patterns serve as excellent backsplash options. Similar colours can curate a streamlined look while the contrasting hues will simply make your walls pop out. Let us now take a look at some of the raging herringbone wallpaper trends which can deliver a powerful visual impact.
Minimalist designs are a top pick as they can blend in easily with your existing room décor while imparting the right kind of structure and texture.
Textured herringbone pattern can imbibe a harmonious feel in your room setup. They serve as subtle additions to the otherwise plain walls and can even camouflage minor visual defects such as cracks or holes on the walls.
Grey-white and beige-grey herringbone pattern wallpapers can seduce you with its mischievous glamor or serve as an anchor for bolder designs. Even on being used solo, the grey herringbone pattern wallpapers can add a modern touch to your classic home décor.
2021 is all about the shade blue with countless shades offered for taking your pick. The best thing about blue Herringbone wallpapers is that they can be tweaked to individual taste and preferences. A baby blue herringbone wallpaper can create a soothing atmosphere in kids' room and nurseries. Darker shades of blue are ideal for being used in home office setups as it helps in maintaining the right level of concentration.
Adding a dash of warmth and character to your home becomes easy with wood herringbone wallpapers which come in diverse styles. If your rooms have a rustic vibe, then you can heighten the same by updating the walls with herringbone wood wallpaper.
Monochrome shades of black and white herringbone wallpapers can impart a classic and elegant feel to your personal space. While the white ones are best if you wish to create an illusion of bigger space, black wallpapers can induce a three-dimensional look to your drawing room décor.
Conclusion
When it comes to home décor, the herringbone pattern is an absolute classic. While this kind of flooring is commonly found in traditional homes, modern abodes can also take advantage of this feature for radiating a more inviting aura. When it comes to wallpapers, the choice is endless, be it a modern Manhattan apartment or a 17th century English house. The fact that the wallpapers come in an array of colours, styles, variations and textures further adds to its allure.
For more information kindly visit san francisco apartments