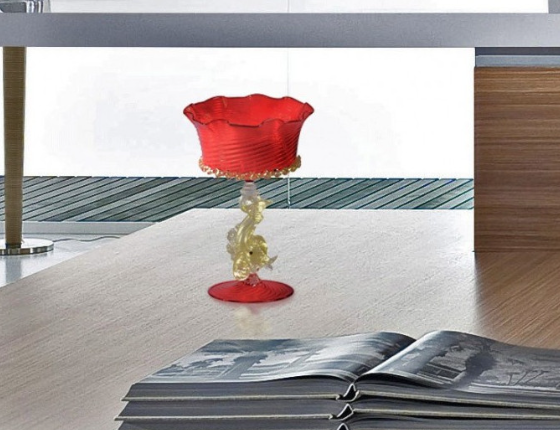 Decorative Goblets. The elegance of history.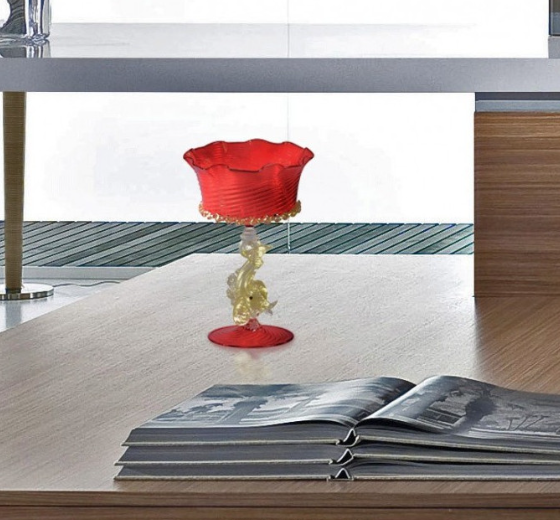 Murano Glass is the perfect way to go if you are looking to renew your room or bring even more style to your home décor. From beautiful sculptures to luxurious mirrors, Murano Glass is used to give birth to the most spectacular works of art. Thanks to their refined skills, our Artisans work hard every day in the Factories to create amazing items meant to be displayed in the art exhibitions but that can of course become valuable home décor products.
Would you like to renovate your space with authentic Murano Glass artworks? Allow yourself to be impressed by the many color hues and sophisticated handcrafted features of our ornamental glass goblets' collection! They embody all the classic beauty of Murano glass, and they are capable of revitalizing this long-standing legacy by combining it with the inventive features of Italian modern design. Elegant or shabby chic, modern or traditional, lavish or minimalist, we are sure we have the design to meet your every desire. Goblets in Murano are considered the most classic and valuable items to go for. The glass goblet is a physical emblem of ageless elegance from Europe's royal palaces. Its presence may be found throughout human history, from stories to tragedies, magic to world history; each Murano's Goblet is considered a true masterpiece.
They are exceptional items, wonderful for their gorgeous ornamentation as well as their astounding lightness resembling the ethereal weight of a feather in your palms. The detailed decoration on the stem is one-of-a-kind, being the result of the master glassmaker's imagination. Spherical pieces covered in gold or silver leaf, blown glass cup, and base are made thanks to our artisans' incredible hands, following Venetian glass-processing tradition. The versatility of these Murano Glass Goblets to be adaptable in terms of home design is one of their distinguishing features. Therefore, whether you prefer a basic, classic style or an ornate and finely detailed one, a wide selection of options allows you to discover the ideal solution that best fits your style. What about the colors? Our goblets come in black, red, yellow, or just clear glass ones to create an even more elegant environment.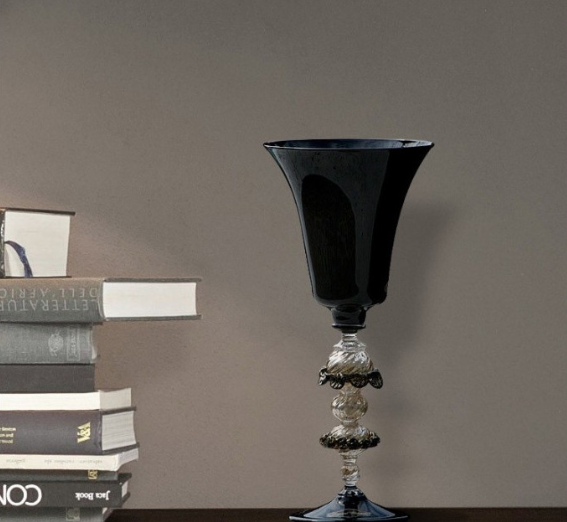 Check our Decorative Goblets at Yourmurano and remember these kinds of items are purely meant to be exposed as ornaments and not used as everyday drinking glasses. Their preciousness comes of course from their fragile materials and lightweight, bringing value and status while being also a great choice for collectibles. They are also the ideal gift for special ceremonies and events, so surprise your dear ones, we are sure such a present will leave everybody stunned in awe.