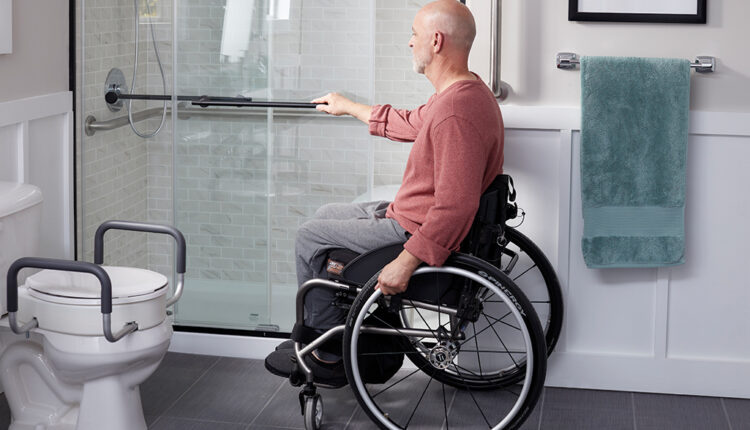 Creating Inclusivity: The Importance of an Accessible Bathroom
Aesthetics and practicality are two common priorities when planning a house remodeling. But making sure that the renovated area is welcoming to all members of the family is essential.
In today's world, where inclusivity is increasingly valued, understanding ADA bathroom requirements is essential for creating spaces that accommodate a diverse range of needs."
In this article, we'll delve into why you should consider making your bathroom accessible, not only for those with disabilities but for everyone in your household.
Universal Accessibility: A Bathroom for All
Everyone in your family can benefit from having an easily accessible bathroom, not just those who have mobility issues. Everyone in your household, regardless of age or physical ability, will be able to use the bathroom without hassle if you take the time to eliminate any hazards and make necessary modifications.
Aging in Place: Planning for the Future
As we age, our mobility may decrease. Homeowners of retirement age can maintain their independence and dignity with the help of an ADA-compliant bathroom. Additions like grab bars and a curbless shower can make a world of difference for people with mobility issues.
Visitors and Guests: Welcoming Everyone
Having a bathroom that is easy for guests to use is a kind gesture when hosting guests in your house. It makes sure that your visitors of any age or physical ability can use your bathroom without any issues. It's a gesture of inclusivity and hospitality.
Increased Property Value
The value of your home may increase if you install a handicap-accessible lavatory. People with disabilities or those caring for elderly relatives may be ready to pay a premium for a home that has been modified to accommodate them.
Legal Requirements: Compliance with Regulations
In some cases, making your bathroom accessible is not just a choice but a legal requirement. Accessibility for people with disabilities is a requirement of many building rules and laws and applies not only to public buildings but also to private residences in some areas. Not only is it the right thing to do legally, but it will also help build a more accepting community.
Independence and Dignity
People with impairments are able to keep their independence and pride by using a handicap-friendly restroom. They don't need help using the facilities, which might boost their independence and confidence.
Peace of Mind
It's comforting to have an easily accessible bathroom in your own home. You won't have to worry about struggling with renovations in the future or making sudden adjustments if the need arises. This preventative measure will help make everyone feel more secure and at ease.
Promoting Inclusivity
In the end, the goal of making a restroom accessible is to encourage inclusion and remove barriers. It's a clear sign that you care about the happiness and health of your family and any guests who may be staying with you.
Conclusion
Incorporating accessibility features into your bathroom design is a choice that benefits everyone. It's all about making your house a place of comfort and security for you and your loved ones, encouraging individuality, and protecting your investment for the long haul.
So, whether you're planning a bathroom renovation or simply considering improvements, remember the significance of creating an inclusive space that embraces the diverse needs of those who use it.