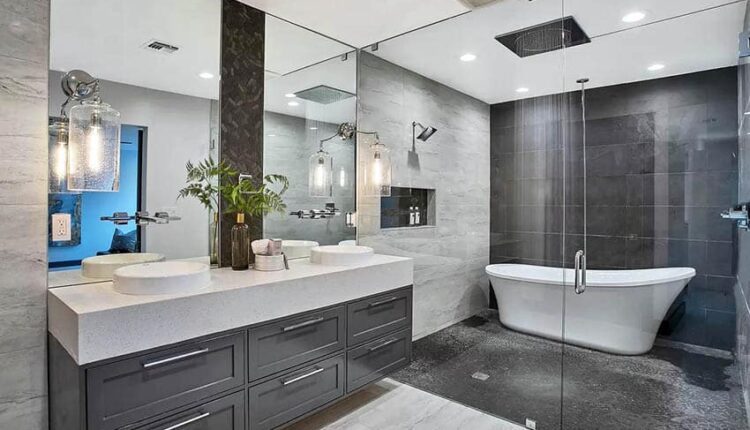 Can you have a shower with a walk-in tub?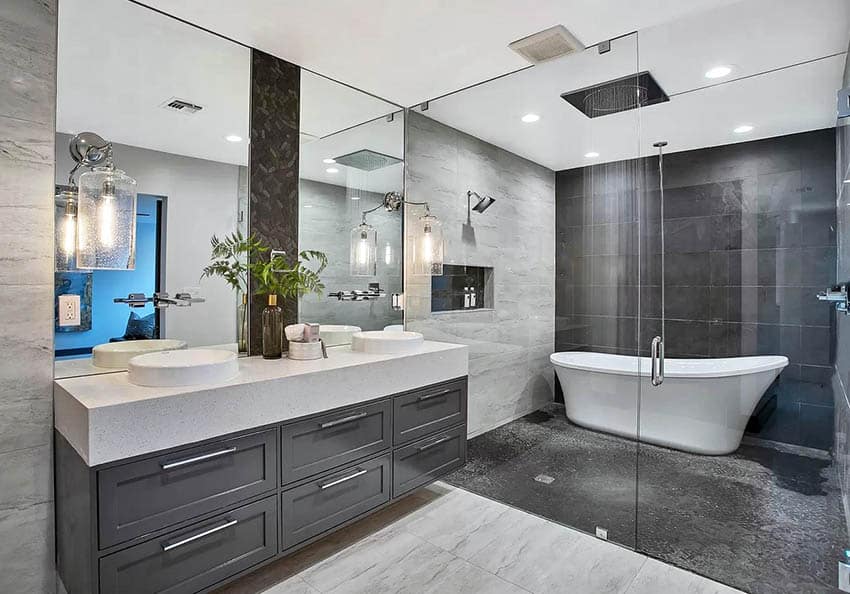 The popularity of walk-in tubs keeps growing as they become more affordable. However, it is still a new technology; hence, you often come across many questions about them. For example, can you have a shower with a walk-in tub? These questions regard the functionality of the walk-in tub, and some of the online sources may not be reliable. However, it is no secret that nothing would go wrong with the Homebuddy home improvement assistant. This article gives you relevant details about walk-in tubs and, most importantly, answers whether you can have a shower in a walk-in tub. Also, you can contact the Homebuddy page on Facebook for assistance on the same.
So, can you have a shower with a walk-in tub? Yes. The features are fancier than a standard bathtub, but their functionality is similar. Of course, the idea of a walk-in bathtub is to help you walk into it literally. Their primary role is to help prevent unnecessary slipping and eliminate all kinds of bathtub hazards. So, many features in a walk-in tub ensure you can comfortably take a shower in it. They include:
A good draining technology: Walk-in tubs have doors that aren't raised and mimic the design of a literal door. As a result, many people are questioning whether you can use it to take a shower. And as mentioned above, it is possible. Why? Because it includes a good drain technology allowing you to drain out the tub in seconds before opening the door. Also, as long as the door is closed, you don't have to worry about water spillage.
Adjustable handheld shower: Other than the tub itself, you can use the well-placed adjustable shower heads to wash your body. This feature confirms the walk-in tub's functionality as a bathtub. Therefore, you can have one installed today at an affordable price.
Heat system: You can take a shower via a walk-in tub, considering it includes a heating system allowing you to control the water temperature as per your preference. Also, it works similarly to a typical bathtub, but the features are more convenient. After closing the bathtub door, you can fill in the water at the temperature of your choice and have a bath for as long as you need. Also, the door will hold all the water in the tub, allowing it to operate similarly to the other bathtubs.
Security of the tab: You probably have heard of a couple of bathroom accidents that left people pretty hurt, and the idea of a walk-in shower does sound scary, considering it includes a door. And, you don't understand how it can work as a bathtub. Of course, it is normal for beginners to have such questions. However, the door is customized to make it easy to access the bathtub without any accident. Also, the moment you close the door, the tub is sealed, and bathroom water spills are impossible. Also, before leaving the tub, drain it in seconds and comfortably leave your tub.
High-class sanitation: Walk-in tubs are safe to shower in since the sanitation setting is excellent. They include an eco-friendly ozone sterilizer that helps you eliminate microbes, bacteria, germs and viruses. Therefore, you don't have to worry about how convenient and clean the walk-in tub is before you take a shower.
Conclusion
Walk-in tubs represent the future and how convenient life is becoming with time. Besides, they are pretty affordable to buy. However, as much as change is inevitable, it is scary, and people need answers. This article explains how effective a walk-in tub is for taking a shower. And of course, there are many questions on the same. Fortunately, the Homebuddy home improvement helper can come in handy on different topics about walk-in tubs.