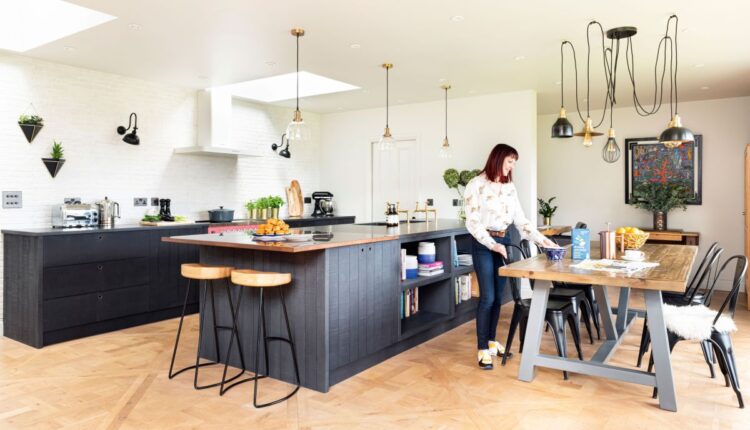 A Guide To Kitchen Islands
 Kitchen islands have become a popular feature in modern kitchens as they provide extra counter space, storage, and seating. If you're considering adding an island to your kitchen space, here's a quick guide to help you make the most of this adaptable and functional feature.
The initial step you will need to take is to review the layout and size of your kitchen as these can both dictate the size and style of the island you can add. Preferably, you'll want to allow at least three feet of space around the island to ensure easy movement and access to your other kitchen cabinets and appliances.
Next, you will need to determine the purpose of your kitchen island. Will your island be primarily used for food prep and cooking? Or will it serve as a gathering place for family and guests? Will you be using it for storage? Consider these factors when designing your island to ensure it meets your needs and has all the necessary appliances within or on it.
Choosing suitable materials for your island is another aspect you will need to consider. Your kitchen island should be built to last, therefore we recommend that you choose materials that are durable and easy to clean, especially if you have young children. Popular options include granite, quartz, or solid surface countertops, as well as stainless steel or wood for the base. Buster & Punch's free-standing kitchen islands come in a variety of finishes. Create a bespoke island and choose from two strong metal frames, three cabinet front colourways, and three durable worktops.
Incorporating storage into your island is another popular reason islands have become so popular within a kitchen space. This is because an island can provide valuable storage space for pots and pans, utensils, and small appliances. Therefore, you need to consider including cabinets, drawers, or open shelves in your island design to keep your kitchen organised and clutter-free.
Whether you want to add seating to your island or not is another important consideration. If you plan to use your island as a gathering place, incorporate seating options. Bar stools, for example, can be placed around the island to create a casual dining space or a spot to chat and have a glass of wine with guests while cooking.
Finally, you also need to think about lighting, which is placed above your island. Suitable lighting is essential when it comes to food preparation and cooking. Consider adding task lighting above the island to ensure you have plenty of light when working.
By following these tips, you can create a functional and stylish kitchen island that meets your needs and enhances your kitchen's overall look and feel.