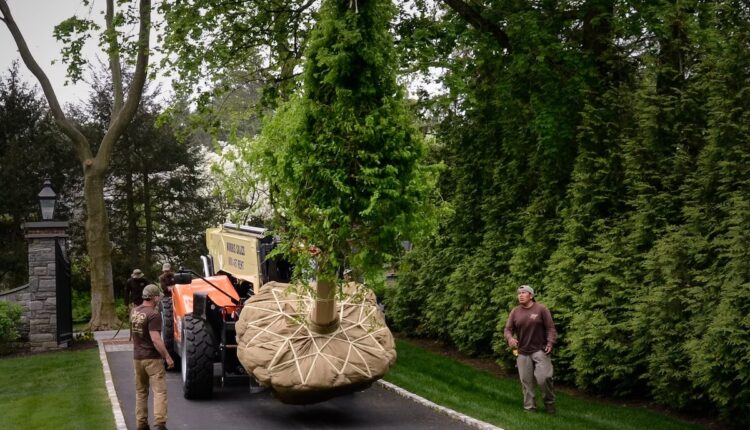 5 Reasons You Should Plant Mature Trees in Your Yard
Planting mature trees is one way of making your home landscape green and more appealing. But the benefits of trees are way beyond adding beauty to your home. For instance, trees can act as windbreakers and air purifiers when you plant them in the backyard.
From improving the air quality in your home, preventing erosion, and enhancing the aesthetics of your home, you discover the most compelling reasons to plant trees. Here are the five primary reasons to consider planting mature trees in your backyard.
1 – Maximize the Shade in Your Yard
Planting trees in your yard gives you some sizeable shade. The leaf foliage will cool down the area in your home covered by tree canopy. This way, you'll relieve your air conditioner of having to cool down your home temperature.
It also translates to low energy bills. Also, some energy providers will offer rebates if you plant trees in your yard.
2 – Create Instant Curb Appeal
Most homeowners look forward to having curb appeal for their homes. To create curb appeal, consider planting some specimen trees at home. You can grow large trees to get the desired curb appeal in your home landscape.
Also, a mature tree's lush foliage, size, and character will generally create a focal point in the backyard, creating a fulfilling statement in your home.
3 – Add Privacy to Your Home
When you plant large trees all around your fence, you add privacy to your home. Most trees grow thicker and produce dense foliage, adding privacy to your yard and home.
However, if you have younger trees at home, you may have to wait years before your home has the desired privacy. Work with Seattle tree service to prune your mature trees and make your home more appealing.
4 – You Add Home Value 
Most homeowners need to learn that planting trees can add value to their curbs. Ideally, trees in your home make your property more appealing to buyers. When you invest in landscaping your home by planting trees, you will get a positive return on investment when selling your home.
A well-landscaped yard and home can increase your property value by 7-19%. It's even more profitable if you have a well-designed landscape with mature trees.
5 – Improve Water Conservation
As trees grow in your yard and mature, they require little water to sustain their appearance and health. Therefore, planting more mature trees in your yard benefits you from increased drought tolerance. You will also skip the many years of growing time when trees need more water for growth.
Final Thoughts 
Every homeowner is always looking forward to a clean and green home. Planting mature trees in your home yard will improve the air quality, add shade, and, most importantly, add value to your property.
If you plan to plant trees in your home, there is no better time than now. You can also get help from Seattle tree service to take care of your mature trees. Plant more trees in your backyard, participate actively in environmental sustainability and leave a positive impact on the future generation.