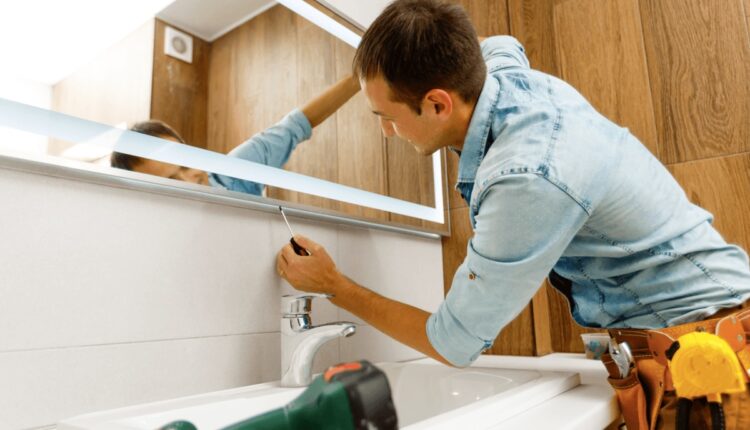 4 Reasons Why You Should Install Bathroom Mirrors
Imagine walking into a bathroom that doesn't have any mirror in it. Hard to imagine that, right? Mirrors are one of the critical parts of the bathroom. But why are they so important? Let's look at four reasons that make bathroom mirrors an essential element.
Accentuates Your Bathroom
A good mirror can accentuate your bathroom beautifully. From round to rectangle, square, or oval, mirrors are available in many shapes and sizes to suit the aesthetics of your bathroom. For instance, if you want to add more curves to your bathroom, you can consider round or oval mirrors. On the other hand, straight-line mirrors are suited to give your bathroom a more formal look.
Also, you can pick the right kind of mirror that goes well with the overall theme. For instance, if your bathroom tiles are in a darker shade, such as black or grey, you can consider a mirror with a subtle gold frame to liven it up.
Similarly, frameless mirrors can be great if you want to give a sense of more space.
If you choose the right mirror, it can beautify your space. In fact, mirrors can be the most noticeable part of your bathroom.
So choose one wisely.
Mirrors Make Your Bathroom Look Bigger
Let's face it. Bathrooms are not the biggest rooms in the house. But do you know it is one of the most noticed rooms in the house by guests?
And why just guests? Who doesn't like to go to a bathroom that looks bigger?
But how do you create the illusion of space when you've only got so much of it? Well, mirrors can be the most potent arsenal in your bag to create a sense of space in your bathroom.
For instance, you can install mirrors on opposite or adjacent walls to create an illusion. This can help you make your bathroom look bigger.
And if you have the space for it, you can also go for full-length mirrors. These are functional and great for making your bathroom look bigger.
Reflects Lighting
Most modern-day bathrooms don't have great natural lighting. You'll typically have one window which is mostly closed or opens up in a dingy shaft. Thus, you have to depend on the internal lighting of the bathroom.
Mirrors reflect light ensuring your bathroom is well-lit, looks more beautiful, and bigger. And there are many ways to use mirrors to increase your bathroom's lighting. For instance, apart from one main mirror above the sink, you can also consider installing small mirrors on the opposite wall to reflect the lighting from the ceiling.
It's Multifunctional
Honestly, it isn't easy to use a bathroom without a mirror. From shaving, applying makeup, brushing your teeth, or flossing to going to the bathroom to give yourself one last check before that big party, mirrors are one of the most functional pieces of your bathroom.
But there's more to that. They can beautify your bathroom and increase lighting. And you can also use some modern-day cabinet mirrors to hide away essential toiletries and other such items behind a mirror.
And where would we ladies click those mirror selfies if there were no bathroom mirrors, right?
That should be enough reasons to get a bathroom mirror right away if you don't already have one. However, buy a good quality mirror that offers good quality reflection and is long-lasting. Some of the things you should pay attention to while buying bathroom mirrors are the size of the mirror, CRI (Colour Rendering Index), frame, finish, etc.