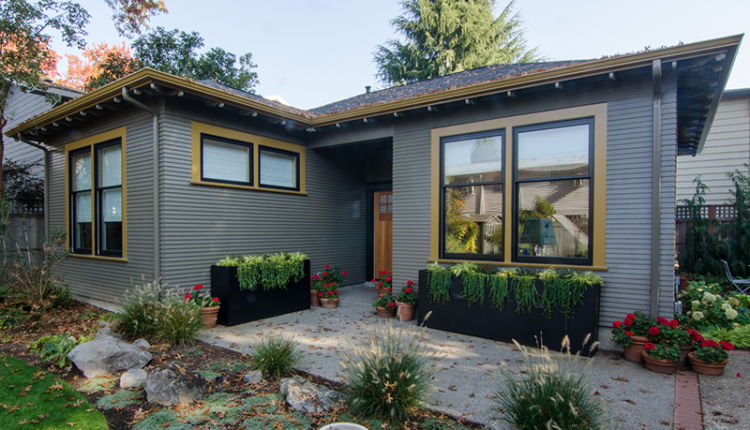 4 Factors to Consider When Choosing an ADU Builder
Any new home improvement project might be intimidating, to begin with. There are many things to consider, such as kitchen remodeling or landscaping. The hardest part of the process is choosing the right contractor. It's the same process when you add an ADU to your house. The process may seem too tricky given all the numerous components—material, placement, construction, and selecting the ideal contractor. Stay calm during this process. Everything will be worthwhile once you have finished your ADU. Are you thinking about adding an extra living unit? Before hiring, we've gathered suggestions for characteristics to look for in ADU builders.
Experience
Find out about a builder's building experience before hiring them, and ensure they can do high-quality work. Finding a constructor with ADU construction experience is ideal. You should also confirm that a builder has prior expertise in submitting permit applications and handling associated payments. Make sure the company you choose is familiar with the various aspects of navigating city regulations, obtaining permits, and setting up inspections. Without it, there may be numerous challenges with the construction, which could result in major delays.
Timeline
Adore homes are undoubtedly the best option if you need an ADU  home quickly. Here you don't have to worry about constructing and installing the ADU in as little time as possible since they are readily available for you. All you have to do is go online and search 'ADU builders near me'. However, when constructing your own, you should get an expert who can work with the timeline you provide. A buildewho can work efficiently under pressure is what you need.
Great Project Manager
The obstacles can be intimidating for anyone taking on a construction project alone. The majority of prefab ADU builders need you to conduct your own research, obtain your own permits, employ and supervise a general contractor, and work with any vendors and utility companies. Here, you need to go for an ADU builder with excellent project management skills. You'll also need to engage an architect and probably an engineer in addition to all of the above. However, a great ADU professional will handle everything for you, from permits to keys in hand.
Good Communication
The inability of builders to respond quickly is one of the most common concerns. You're going to notice this right immediately. Do they return calls? Do they answer emails you send them? It is a warning sign if you contact a builder about receiving an evaluation, and it takes them a week to come back to you. Yes, managing a project and being a skilled builder at the same time can be challenging. But since it's a necessary step in the process, you should always prioritize hiring builders with good communication skills
Conclusion
Make sure to thoroughly analyze every aspect of your ADU project if you want to select an ADU builder you can trust. If you want to be happy with your choice, make sure to apply all of the advice provided above.